About Us
When attentive listening is your starting point, the end result tends to be strategically and aesthetically spot-on. Our clients have come to expect that focus and intention.
Locus Design Collaborative is a full-service architecture/design/project management firm that creates meticulously considered corporate, commercial and retail spaces. Each one carefully tailored to keep you on budget, on time, and on brand.
Please note the "collaborative" in our name – we enjoy the process of working with you to arrive at the ideal workspace solution. We look forward to hearing your unique challenge.
The Team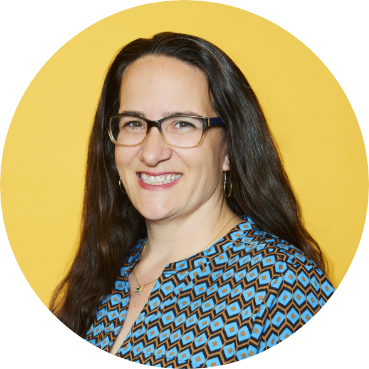 Sarah is the founder of Locus Design Collaborative, as well as a Registered Architect and LEED Accredited Professional, striving to incorporate sustainability and green design in every project Locus takes on. With 25+ years in commercial interiors, Sarah's end-to-end, hands-on approach has led to a career of repeat clients in New York City, Fairfield County, CT and Westchester County, NY – some for as many as 20 years.
Founded in 2017, Locus reflects Sarah's personal focus on a healthy work-life balance, which is evident in our work. She specializes in Corporate Interior Design with extensive experience in the financial services, legal, retail, and medical practice areas. Many of her long-term landlord relationships have led to ongoing, quality-building marketing, stacking, and repositioning work.
Sarah received her BFA in Architecture & Urban Design from New York University. Over the years, she's been passionately involved with local community and philanthropic groups, including volunteering with Literacy Volunteers in Stamford, supporting the American Heart Association's Go Red for Women initiative, and joining the Fairfield County chapter of Real Estate Divas.
Outside of work, Sarah and her husband are raising two girls. To recharge her creative batteries, Sarah enjoys hiking, reading, eating, and seeing live music – especially her husband's band.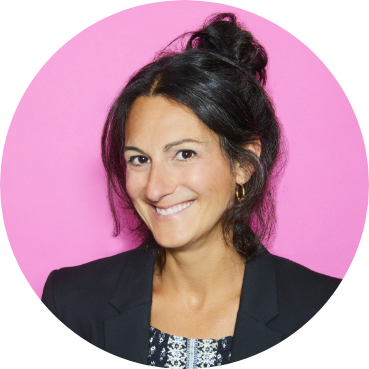 Sarah Little
Associate Principal
Sarah Little
Associate Principal
Prior to joining Locus Design Collaborative, after earning her Master of Interior Design from the Pratt Institute, Sarah worked in the residential design world for 10+ years. She spent several years working as a Project Manager for a high-end residential architecture firm in New York City before moving to Connecticut and opening her own residential design firm, where she furnished homes throughout Fairfield Country and beyond – all while juggling responsibilities as a stay-at-home mom.
Fun fact: Sarah's remodel of a mid-century home in Columbus, IN was featured in the Indianan Modern "Back to the Future" house tour in 2019.
A native of Reston, VA who later spent a decade in Brooklyn, NY, Sarah's happy places are her enormous veggie garden, and her boat – a Boston Whaler where she and her husband spend most summers with their two boys. Lesser-known Sarah trivia: she can rap all of Paul Revere by the Beastie Boys like a boss.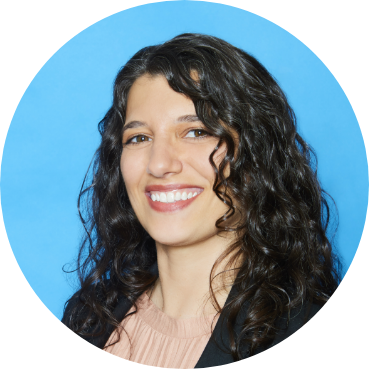 Christina Corrie
Senior Project Manager
Christina Corrie
Senior Project Manager
Christina brings a signature thoroughness to all her projects. In her 15+ years in design/architecture, she has overseen projects from high-end residential and retail, to cultural and commercial interior renovations.
Here at Locus Design Collaborative, Christina shepherds projects from design inception through project completion, coordinating and collaborating with the internal team, consultants, contractors, and clients.
A New Jersey native, Christina earned her Architectural degree from Virginia Polytechnic Institute. Outside of work, she adores raising her daughter (especially building Legos together).
Out in the Great Outdoors, you'll usually find Christina and her husband on long bicycle rides, when they're not canoeing on the Hudson River.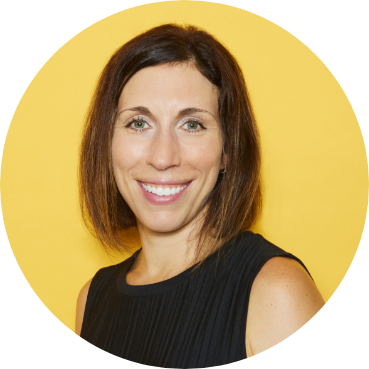 Melissa Robertson
Project Architect
Melissa Robertson
Project Architect
Melissa joined the firm in 2017 as a Job Captain/Project Designer and has collaborated on many of our high-end commercial projects. Her wheelhouse: meticulous construction drawings, detailed design presentations, and engaging 3D modeling.
Melissa is a graduate of Cazenovia College, where she received her Associates Degree in Interior Design, and continued her studies at Rochester Institute of Technology, where she earned her Bachelor of Fine Arts Degree in Interior Design.
Before joining Locus Design Collaborative, Melissa served as Project Manager at Granoff Architects and Esposito Design Associates for countless financial and hospitality Commercial Interior projects.
When not architecting, Melissa is a serious half-marathoner and one Tough Mudder – fitness is definitely her passion. That, and spending time with her twin 10-year-old boys, two dogs, and one cat. Lesser-known Melissa trivia: she's a mean lip-syncer on TikTok.
Nicole Vaspasiano
Senior Designer
Nicole Vaspasiano
Senior Designer
Nicole is a Senior Interior Designer here at Locus. She earned her Master of Fine Arts in Interior Design from New York School of Interior Design, and her Bachelor of Fine Arts in Interior Design at Paier College of Art.
Throughout her 15-year career, Nicole has solved design challenges for clients in hospitality (here and at Haverson Architecture), high-end residential (New York City), commercial (8 formative years), and multi-family design. Nicole has a way of capturing the client's vision, navigating the demands of on-site construction – always keeping a keen eye on budget and schedule.
It won't surprise you that Nicole once owned a jewelry company that specialized in spiritual pieces for the edgy soul – that's so Nicole. A native of Bristol, CT, she spends her personal time hanging with her family and channeling her non-stop creativity into gardening and crocheting – that is, when she's not deal-hunting at HomeGoods.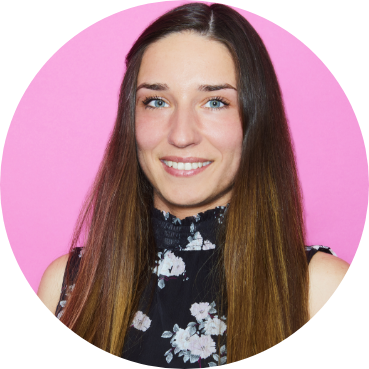 Ania is one of our rising design stars – she studied Interior Design at Suffolk University in Boston, completed a 6-month internship at Parker Torres Design, then another six months as Interior Design Assistant at Kellie Burke Interiors.
Ania is enthusiastic, committed, and hungry for opportunity – which Locus is happy to provide. She hails from Poland and came to the U.S. when she was 13, we're lucky to have her.
Outside Locus, Ania loves to dance, cook, and keep her dog on his toes. Fun fact:
Ania and her brother share the exact same birthday – but he's 12 years older.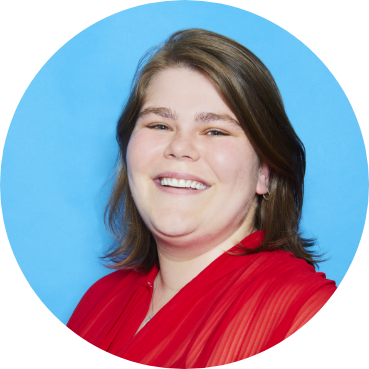 Jordyn Keegan
Jr. Designer
Jordyn Keegan
Jr. Designer
Jordyn is another new designer with enormous potential. She studied architecture in Los Angeles at Woodbury University, and Interior Design at the University of New Haven.
Before joining Locus, she served as Interior Design Assistant for a residential firm in Dobbs Ferry, NY for two years, and learned the ropes as a drafter for a furniture company in New York City for three years. Valuable experience, and a solid foundation for great things ahead.
Originally from Montreal, Jordyn grew up in Darien, CT and now lives with her cat Moose. She loves writing and working with her hands. Fun fact: she recently taught herself tufting (rug-making)!
Amanda O'Leary
Senior Project Manager
Amanda O'Leary
Senior Project Manager
Amanda brings 19 years of project organization and coordination to the Locus team. Born in Moab, UT she sampled several states in the Northeast before settling down in New York, where she's lived for the past 27 years.
Amanda earned her Interior Design degree from Marymount College in Tarrytown, NY and spent the bulk of her career at a respected architectural firm working on corporate interiors and healthcare suites across the country.
When she's not project-managing, Amanda can be found hanging with her French Bulldog, Diogee, knitting, and playing board games. Sometimes all at the same time!
Keira Frame
Project Assistant
Keira Frame
Project Assistant
Keira, a former Locus intern, is a Project Assistant with a love of all things architecture and design.
Keira earned her degree from Penn State University Stuckeman School of Architecture in 2023.  During undergrad, Keira studied architecture and residential construction while interning at a large corporate interiors firm in Philadelphia.  She has experience working with both Revit and AutoCAD and is excited to learn more from the Locus team.
Originally from Brookfield, CT, Keira loves New England life with her two mini Australian Shepherds, Nittany and Ozzie.  She spends her free time playing tennis and pickleball, traveling, cooking, and water coloring houses.  Fun fact: Keira once climbed Machu Picchu!
Stay in Touch
We invite you to sign up for news and insights from Locus Design Collaborative.